MICRONEEDLING
Microneedling Treatments can help in a variety of indications such as scars(post acne, post traumatic), Enlarged pores, Pigmentation, Sundamage, Fine lines and wrinkles, Stretch marks, Rosacea, Hair Loss, Acne and breakouts, Anti aging ,Rejuvenation ,etc.
Microneedling with dermapen 4 causes a visible improvement in the appearance and texture of the scars, be it after acne or injury or surgery, stretch marks.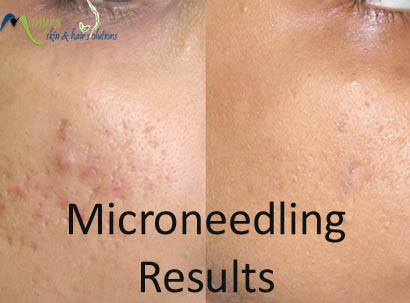 DERMAPEN 4
Dermapen 4 is the ultimate and the best device for microneedling. It is very precise with depth and speed, thus providing reliable results. The device can create 1920 micro channels in your skin per second, which is almost 100 times more as compared to the conventional microneedling devices. These micro channels in turn can deliver upto 80 percent more nutrients into the skin. With customised dermaceuticals infused in to the skin at the correct depth needed for a particular indication, Dermapen 4 results are unparalled.