Hair has a lot of aesthetic value for people of all ages and genders. Laser hair reduction is one of the most commonly availed aesthetic services. The technology we use at Myra is 760 nm ALEXANDRITE which is the most advanced and innovative device that targets coarse hair; as well as fine hair which are not amenable to treatment with the DIODE laser. All your fine hair which you had to bleach can now be easily removed and forever. At Myra skin clinic , we offer you the best laser hair removal services for full body and facial hair that can be customised to your requirements. Our dermatologist is highly trained in laser treatments and has helped many men and women with laser hair removal in India.
BEST LASER HAIR REDUCTION THAT WORKS WONDERS
Many patients who have tried laser hair removal at different places believe the technology is ineffective. Laser hair removal must only be performed by an experienced dermatologist who understands your skin and hair. On your visit for laser hair removal at Myra skin clinic, Dr Sonia would evaluate your skin type and give you a treatment plan to permanently remove unwanted hair. Highly skilled, she is also an expert even in facial laser hair removal.The treatment is extremely safe for all skin types and has high power contact cooling that makes the treatment extremely comfortable and more enjoyable than ever before. The procedure is very fast, virtually painless and highly safe for all skin types including the dark skin tones.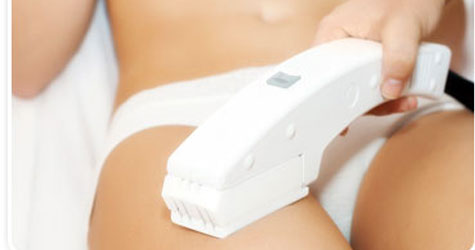 GOODBYE WAXING, TWEEZING AND SHAVING
Comfortable,safe, effective and economic, Laser Hair Reduction is the new way to get rid of unwanted hair. As it is completed in a few sessions, the cost of laser hair reduction at our clinic in Panchsheel Park,South Delhi turns out to be even less expensive than repetitive waxing. Also laser hair reduction is painless against the painful waxing experienced at the parlours. Our full body laser hair removal allows you to have smoother hairfree skin in just a couple of hours.
GROWING DEMAND AMONGST MEN
Laser hair reduction no longer appeals exclusively to women and is now equally popular amongst our male clients. Today the cool, metro sexual look has become a rage all over the country with more and more men striving to attain and flaunt their smooth chest, back and arms. Beard reshaping is the latest way to get perfectly groomed beard. Dr Sonia who is a best dermatologist in Panchsheel Park New Delhi can help you get rid of unwanted facial and body hair to give you a sharp and smooth beard.
Brazilian laser hair removal Delhi
Be comfortable and relaxed in that trendy swimsuit or your stylish beach wear. Also the men who are equally aware of their bodies, flaunt your bare chest and sport your Speedo-style swimming briefs and board shorts. Laser hair removal is safe to be used on and around the bikini area in both males and females.
LOOKING FOR LASER HAIR REMOVAL IN NEW DELHI?
Myra Skin clinic offers world class laser hair removal in Delhi with Alexandrite Laser which is the best laser technology for coarse and fine hair reduction and Indian Skin types.We also offer IPL technology for fine hair reduction ,especially on the face(sidelocks, upperlips, neck). The treatment can be safely used to remove hair from all parts of the body including the face, underarms, chest, back, bikini,pubic area and legs. We offer laser hair removal for both men and women with great success. You can schedule an appointment with our dermatologist to know if you are the right candidate for laser hair removal. Comfortably located in Panchsheel park, South Delhi, the clinic offers laser hair removal under the guidance of our experienced dermatologist, Dr Sonia Mangal. Book your appointment today.